Ethicru Pregiata roasted coffee beans - 250 gr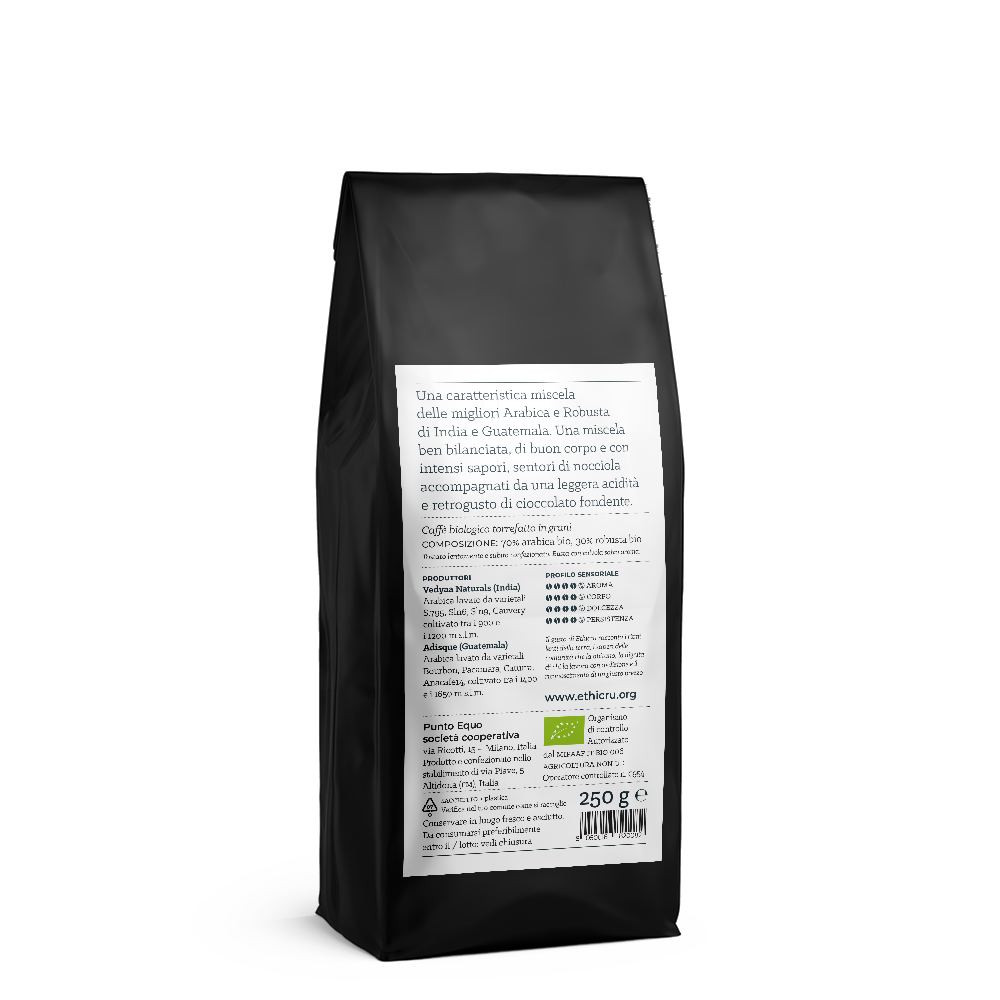 Ethicru Pregiata roasted coffee beans - 250 gr
---
Spedizione calcolata al momento del pagamento.
La spedizione è gratuita per ordini di importo superiore a 50€.
A characteristic blend of the best Arabica and Robusta of southwestern India and Guatemala.
A well-balanced blend, full-bodied and with intense flavors, hints of hazelnut accompanied by a slight acidity and aftertaste of dark chocolate.
5,5 
 CITY / FULL CITY ROAST
 AROMA

 BODY

 SWEETNESS

 PERSISTENCE
BLEND

70% organic arabica
30% organic robusta


Accredited Control
Body IT BIO 006
Operator's Code N. C954
Non Ue Agriculture

PRODUCERS
Sarwam Naturals (India)
Arabica washed by varieties S.795, Sln6, Sln9, Cauvery cultivated at an altitude between 900 and 1200 m. a.s.l.
Phalada (India)
Robusta natural by varieties S.274, CxR, cultivated at an altitude between 700 and 1000 m a.s.l.